Our company is built on values of Proven Quality, Reliability & Cost-Effective Service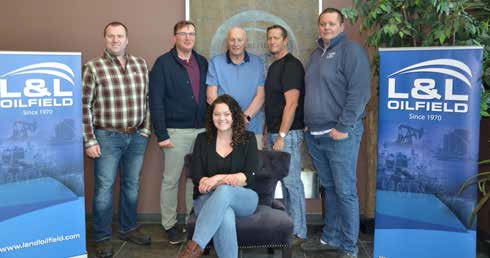 L&L Oilfield was founded on March 25, 1970, in Lloydminster Sask. We have remained a locally owned and operated third-generation family business for over 50 years. We have grown into a fully integrated company, with four locations in Alberta and Saskatchewan. We have expanded our Services to include a staff of up to 250 people, a fleet of over a 150 units, pipefitters, gas fitters, welders, scaffolders, insulators. We employ the latest technology and have combined it with a culture of hard work and created a dynamic one of a kind company. Our focus has always been on the safety of our employees, the environment, quality workmanship, and cost-effective Services.
To provide a service that is based on creating efficiencies that make us invaluable to our customers
To be a company that creates value for our customers through innovation, producing efficiencies, and hard work. To be a positive contributor to the communities we work in. To create a workplace that is inclusive, rewarding, and nurtures growth for our employees.
We are responsible, accountable, and respectful. We promote honesty integrity and openness in all we do. We foster an environment of collaboration
Krista Coolidge

IT Manager / Adminstrative Coordinator
L&L Oilfield is committed to being a contributor in the communities the we work in.